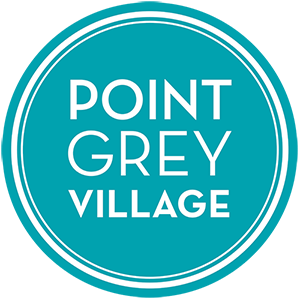 Point Grey Village is excited to welcome tourism industry professionals from April 20th to May 31st in the 19th annual Tourism Challenge!
Point Grey Village Tourism Challenge
This is our first time participating as a Neighbourhood in the Tourism Challenge and we have asked our businesses to treat you so well that you want to come back. We wholeheartedly support this annual opportunity for tourism industry professionals, volunteers and retirees, who want to re-educate themselves on the various neighbourhoods, in addition to visiting the region's wonderful attractions and world class hotels.
As a featured neighbourhood, Point Grey Village has created a unique Scavenger Hunt. We are ready for the tourism industry hunters to explore our neighbourhood! Click here to get a printable pdf that you can take with you. Or you can pick one up from one of our stamping stations. Once you have completed the Scavenger Hunt, please visit one of the three stamping locations listed below, give them your answer sheet, and receive the first stamp. Then proceed to another stamping location and get your second stamp.
If you come back after the Tourism Challenge is finished, you can show your Privilege Pass and receive a 10% discount at Kuroishi Sushi Bar, Hair by Gina & Co, Kaboodles (excluding Legos) or at Tenth and Proper.